Aging Gardens
of
Joe Landsberger
Saint Paul, Minnesota



Home and Garden Overview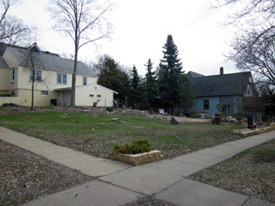 Startling view of the blank palette: the original modest yellow cottage built after the Second World War. I bought it in 2010 from the estate of my neighbor Lorraine.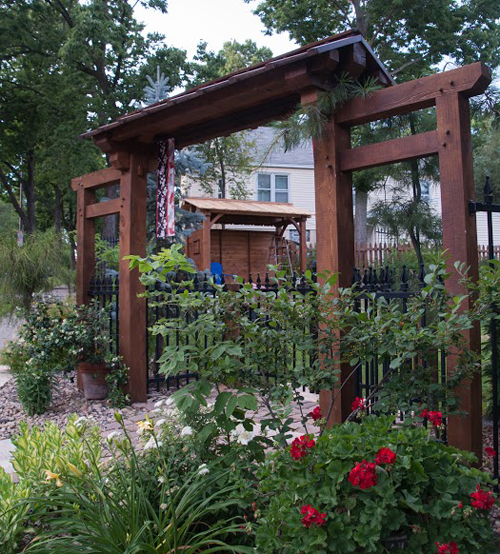 The gardens emerged with the backdrop of the "orignal" house. There was a duplex on the corner demolished in the 1940s.
Traditional Garden Gate
The traditional gabled-roofed garden gate or munamon /棟門 was installed in 2014 and frames the moon viewing pavilion. Both were fabricated by Phil Holtegaard of Lanesboro, Minnesota.
On Sunday, June 8 2014 the gate was celebrated with over 100 of our friends, neighbors and family with Mu-Daiko, a professional Japanese Taiko drumming group based in Saint Paul. It was a magical evening.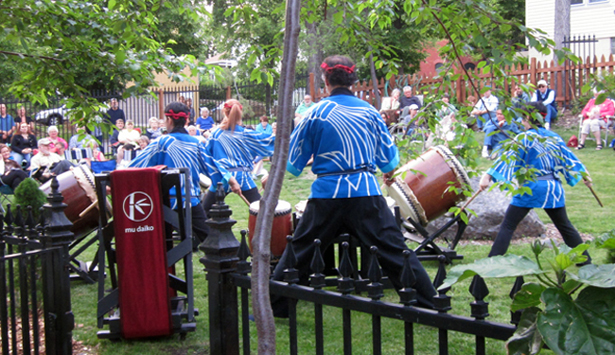 ---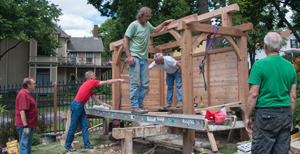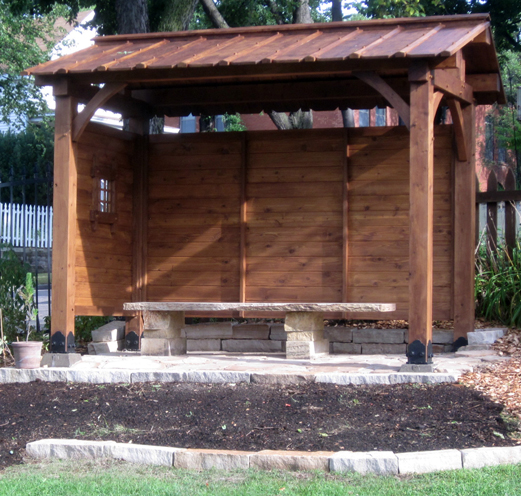 June 28, 2016: Neighbors and friends Richard, Mary, Mark, Dave and Steve, with photography by Craig, helped me build the moon viewing pavilion 高台寺観月台/ Kangetsu-dai. The pavilion went up in about 4 hours.
---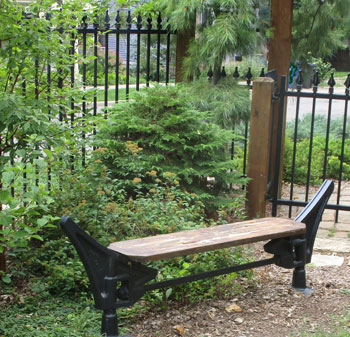 Schmidt Brewery Bench was constructed from salvaged materials by Phil Gagné, the last brew master of the historic (1855-2002) Schmidt Brewery. Tank cradles form the sides; butcher block plank the seat. A series of cradles held the ruh (aging) tank that held 1000 barrels. It compliments vintage fencing that also originated at the Brewery that I salvaged from Bauer Brothers Building Materials!